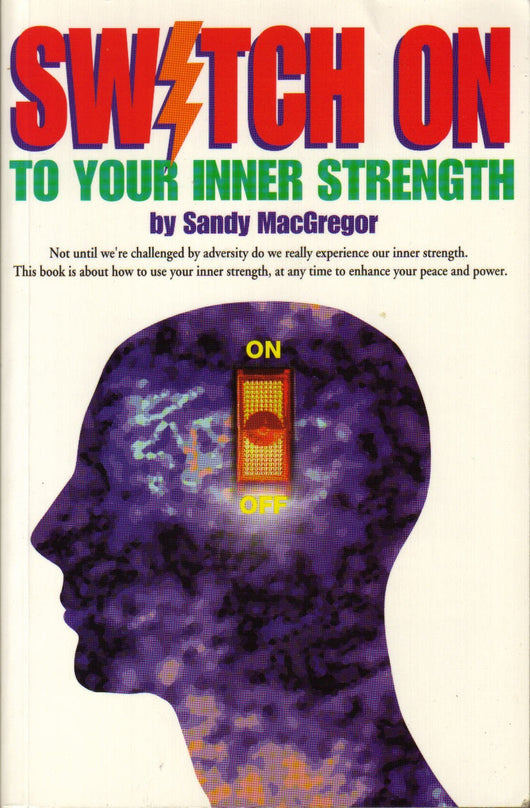 Switch On To Your Inner Strength (eBook)
In this book I explain:
My encounter with grief and "letting go"
Self esteem, self worth and self image
Daily techniques based on verified research
The importance of love in your life
Acceptance, guilt, anger and forgiveness
An easy and practical approach to meditation
How thoughts impact our lives
Relaxation for stress release, harmony and tranquillity
How to handle pain
Six guided imageries for personal use
The use of imagination to influence health and healing
How to tap the mind for creativity
Skills to cope with every day life stresses - the balance between relationships, employment, family, finance, leisure, spiritual development.
Book Highlights
20 Australians tell their stories of using Sandy's techniques to overcome their challenges
Julie Van De Driesen from Victoria stopped smoking with no fuss. Then she proceeded to release 5 stone (31kg) in weight!!
Reg Wells from Western Australia couldn't walk properly 3 weeks prior to running a marathon. He reached inside and achieved his goal!and there are many more fantastic stories of people overcoming personal challenges to succeed against the odds!
Download and Read the first two chapters
XX Switch on to Your Inner Strength Ch 1 & 2 (pdf format - size = 1Mb)
Read the Foreword to this book